"Helping People Achieve"

At all our homes our residents are encouraged to personalise their own space and develop their interests and hobbies.
About Albany Care Group
As one of the most robust residential care service providers in the Hampshire and Oxfordshire area supporting people with learning disabilities, autism, challenging behaviour and complex needs, we are driven by our values. People with learning disabilities and their families are at the heart of everything we do and we want every person we support to have a great life, with excellent personal outcomes.
​We are always working to improve standards – our own and across the sector. Albany Care Group are one of the pioneers of personalised support, showing how it works in practice, and enabling thousands of people to have greater choice and control.
Services we offer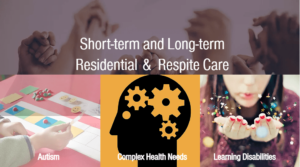 Living with us
We support people who have a wide range of learning disabilities, autism and additional health needs, that are not life-limiting, to live the life they choose, gain increased independence and achieve their goals and ambitions.
We are experts in communicating with individuals using a range of communication aids to meet individual communication needs.
We successfully support individuals with the most complex needs and challenging pasts to be an active member of their community, enabling them to have greater choice, control and to live a meaningful life.
The people we support all live in CQC-registered care homes.
We always base our personalised support on the specific needs, choices and ambitions of the individual, following our principles of person-centred thinking, Active Support and Positive Behaviour Support.